Powerful effect plug-ins to spice-up video editing, HD, SD, DV
ProDAD - Support :: ID [17 ] :: 2006-08-04
!!! JavaScript required !!!
Question:
There is only one Adorage effect entry in the editing-software (NLE).
But where are all the other effect templates from installed effectpackages or from the demoversion?
Answer:
During the installation process only one Adorage plugin has been installed - due to maximum overview within the effectlist of your NLE.
This plugin finally shows the real effectlist.

How it works:
Just assign the Adorage-Plugin from the Transitions-list of your NLE between 2 scenes in the timeline - in the same way how you already know it from the NLE-own transitions.

In its options you may find a button such as "Options", "Custom" etc.
Klick it and the Adorage-Window appears and with it the extensive effectlist - depending on the number of installed effectpackages.
Some NLEs also offers the Transition-Options with a double click on the Plugin symbol which has bees assigned in the timeline.

Conclusion:
The Adorage options (here the effectlist) can be accessed in the same way, as the usual options or customizing possibilities of effects which came with your NLE.
Image #1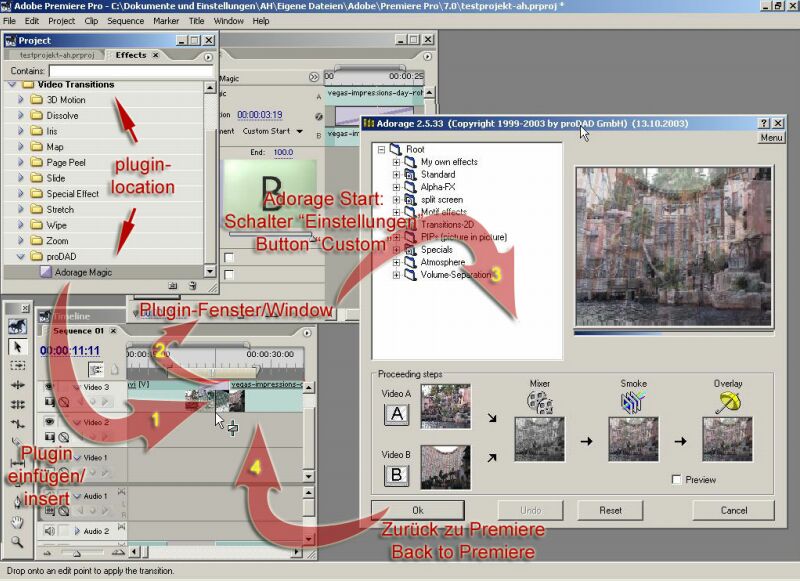 Function in Adobe Premiere PRO (and Elements)
Image #2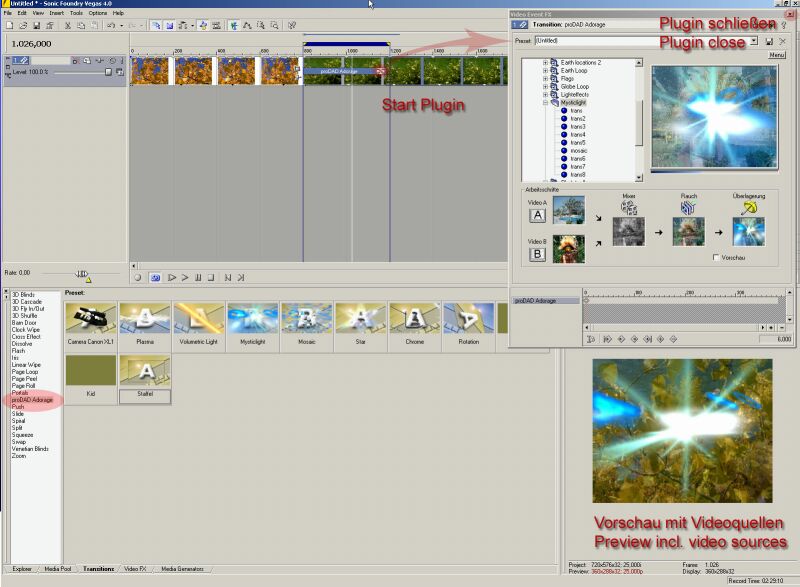 Function in SONY VEGAS & Movie Studio
Image #3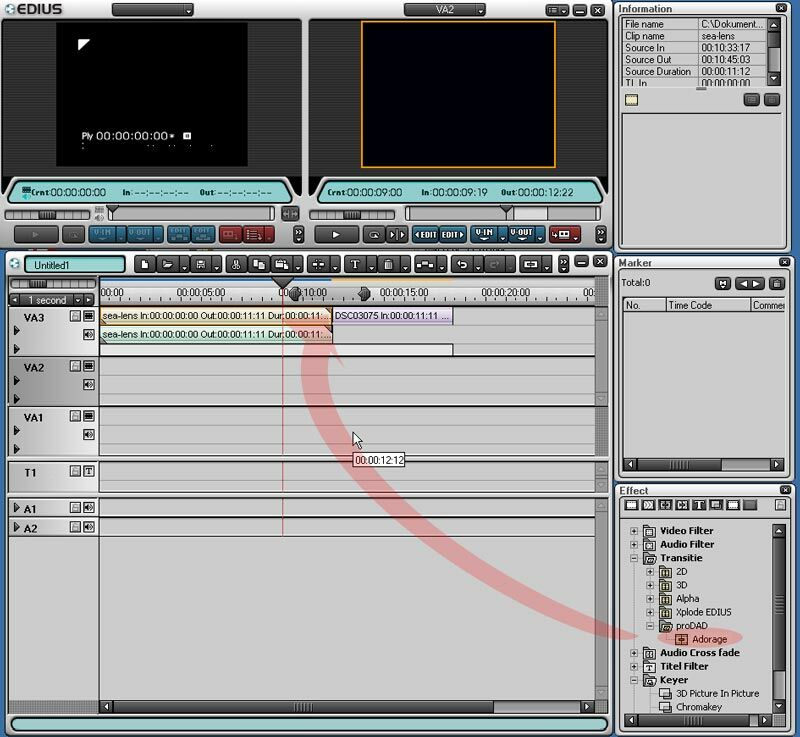 Plugin-assignment in Canopus Edius
Image #4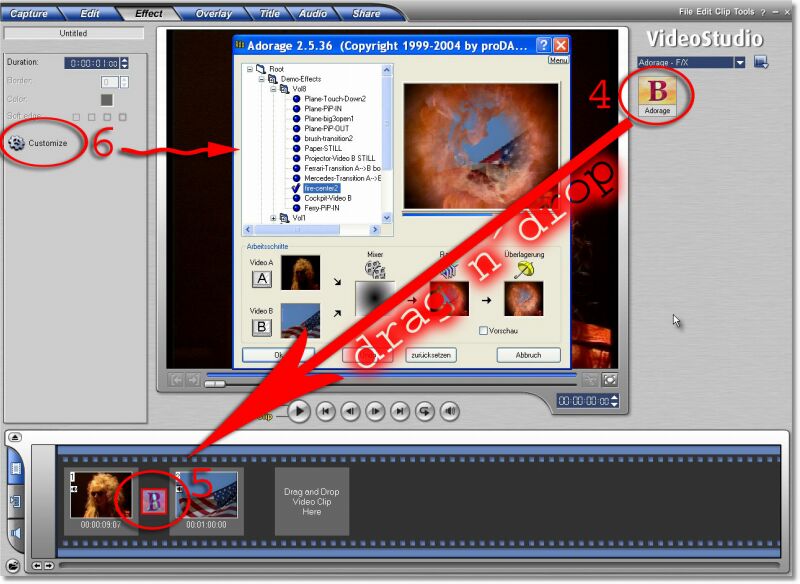 Plugin-assignment in ULEAD Videostudio
See also: