Powerful effect plug-ins to spice-up video editing, HD, SD, DV
proDAD - Support :: ID [61 ] :: 2007-09-19
!!! JavaScript requis !!!
Question:
The right bargraph shows a
red bar
. What does it mean?
Réponse:
During the analysis Mercalli display the jittery intensity as a bargraph. Considerable moves in a video are displayed as larger bars.

A red bar is the sign for too intensive moves/jittery and shows, that Mercalli can´t remove these shakes.

This can depend on the choosen settings and profiles. Using a better profile resp. settings can affect a remove of these formerly irreperably shakes.
For example instead of "smooth tracking shot from a car drive" using "smooth tracking shot from a bumpy car drive" can be more efficient.

While using Mercalli you also can activate following
choose "Detect fast motions"
and/or
deactivate "Detect micro motions"

If the video contains extreme shakes, which are bluring the video, the option "Detect sharpless contents" can be used in addition.
This often again obtain better results.


Image #1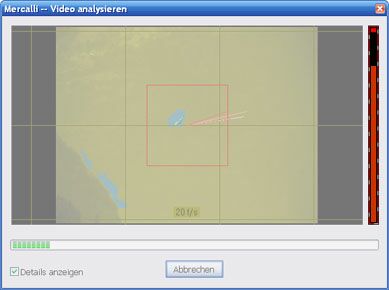 Problem: the right bar is red.
This is the signal that the current deshake settings or the profile are improperly.
Image #2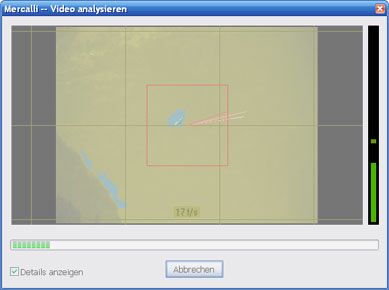 Remedy: After correcting Mercalli´s settings or a correct choosen profile,
Mercalli can analyse the video more efficiently (green bar).